Our Top Notch Guarantees
Premium Fabric Qulaity

We use high-quality fabric that gives our costumes and products a long life, ensuring their longevity.

24/7 Customer Support

Our Support is active 24/7 to help our customers if you have any questions for the product you have purchased contact us

Fast Home Delieveries

We Serve our clients with fast deliveries to give them an excellent shopping experience.

Customer Satisfaction

We give a top priority to our customers satisfaction & we highly respect about their reviews
EVENT SPECIAL COSPLAY COSTUMES
HOT SELLING WOMENS's AND MEN's COSPLAY COSTUMES
LEADING COSPLAY COSTUMES BRAND
DAZCOS, a prominent brand in the online cosplay retail industry since 2013, is renowned for its exceptional range of meticulously crafted cosplay wigs, costumes, and accessories. With a focus on quality, we pride ourselves on providing quality cosplay costumes for men, women, and kids. We have assembled a team of dynamic, proficient, and passionate individuals who are devoted to delivering the finest and reasonably priced cosplay merchandise. Our primary objective is to furnish you with an unparalleled shopping experience, ensuring utmost convenience and satisfaction. Welcome to DAZCOS!
OUR BEST ANIME COSTUMES COLLECTION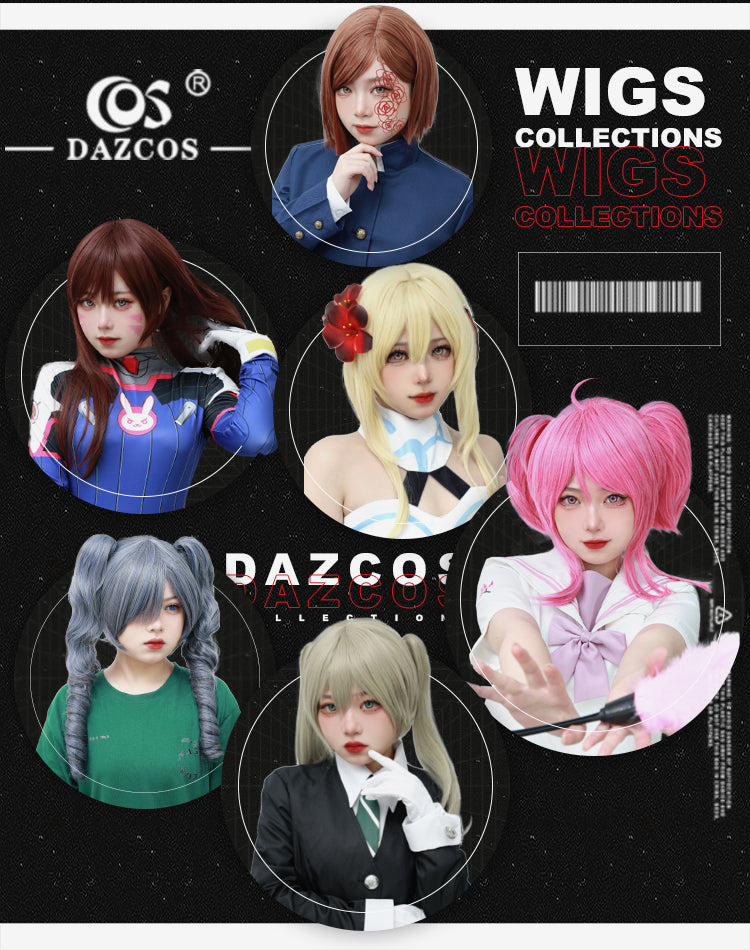 Quick view

DAZCOS Kugisaki Nobara Cosplay Wig with Stickers for Anime Costume

Regular price

$18.99 USD

Sale price

$16.99 USD
Quick view

Luminosity Lady Star Guardian Lux Cosplay Wig with Ponytails Pink Pink

Regular price

$25.99 USD

Sale price

$22.99 USD
Quick view

Maka Albarn Flaxen Light Brown Cosplay Wig Flaxen

Regular price

$25.99 USD

Sale price

$22.99 USD
Quick view

DVA Cosplay Wig SongHana Straight Brown Hair 65 cm Brown

Regular price

$25.99 USD

Sale price

$22.99 USD
Quick view

DAZCOS Women's Traveler Lumine Wig for Cosplay Costume Blonde

Regular price

$18.98 USD

Sale price

$16.98 USD
Quick view

Kuroshitsuji Ciel Phantomhive Cosplay Wig Goth Cute Loli Curly Long Hair Two Pigtails Gray One size

Regular price

$28.99 USD

Sale price

$25.99 USD
Be DAZCOSER - EXPRESS YOUR PASSION
OUR BEST COSPLAY WIGS VARIETY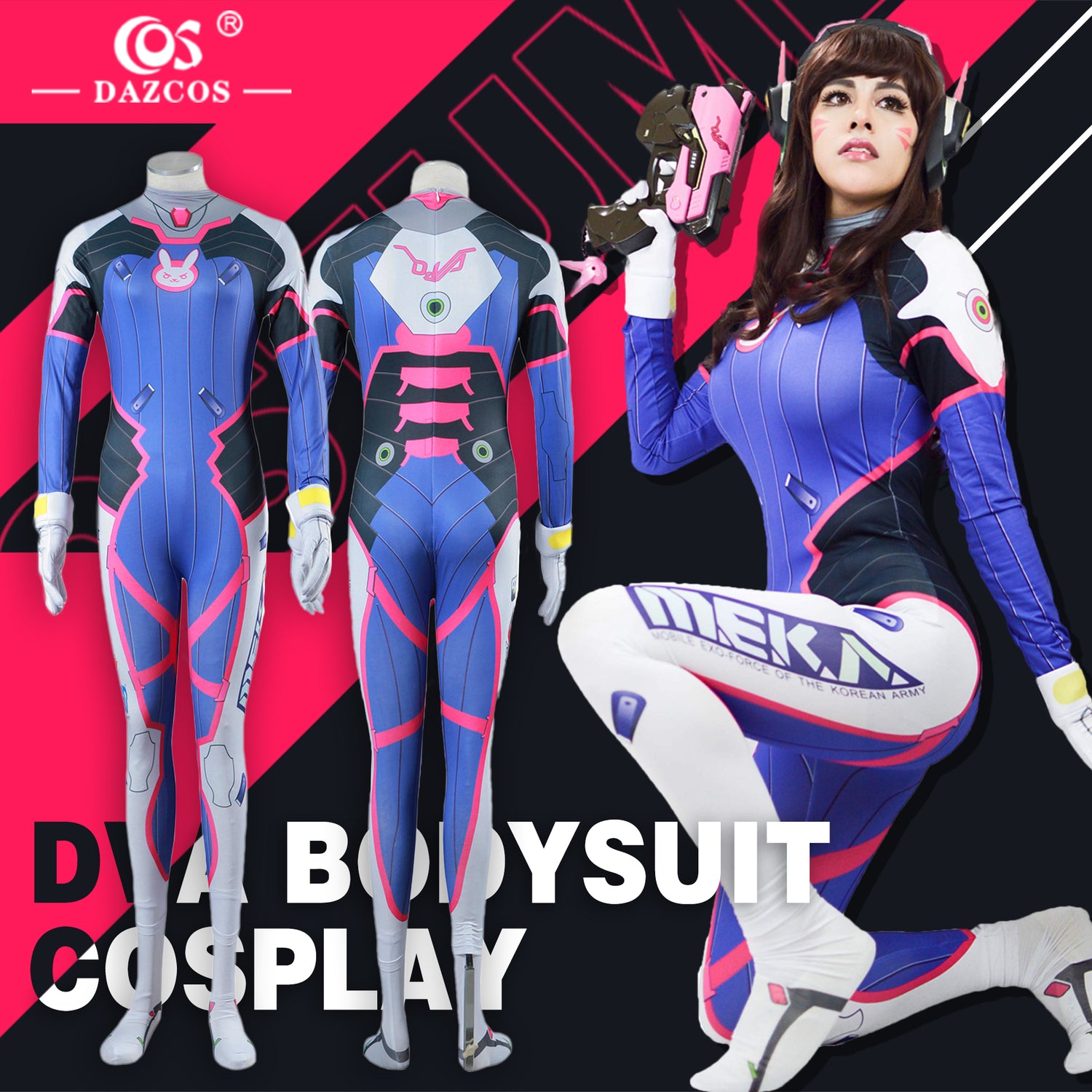 ✔ Dazcos Costume of the year
Overwatch DVa Bodysuit Cosplay Costume in Blue with Gloves and Socks
✔Including — Jumpsuit, Gloves and Socks
✔Material — Elastic spandex material.
✔Size — All sizes are US; refer to the SIZE CHART before ordering.
✔Occasion — Costume for cosplay/comic con/Halloween.
✔Feature — Actual Design, Superior Material, and Integrated Details.
SHOP NOW
Style yourself in Fashionable Cosplay Costumes with DAZCOS
Dazcos one of the leading brand

DAZCOS is the best place to find well-made clothes at a good price, like cosplay costumes, medieval costumes, gothic costumes, lolita costumes, full bodysuits, onesie pajamas, etc. We also sell high-quality shoes, wigs, and other items. People of all ages can find what they need here.

There was a time when kids were so fond of dressing themselves in costume characters for birthday parties. But now this trend has built a strong place in the adult category as well. Young boys and girls often love to dress in interesting costumes of their favorite characters for prom parties or friend gatherings.
List of product lines we offer

Costumes 
Wigs 
Accessories
Game costumes 
Anime costumes 
Movies/TV costume
What do we have in the category of accessories?

As you look into the accessories category, you will see a vast collection of great headwear pieces. We have colorful stockings and socks for you, along with versatile options of cosplay gloves.

Apart from that, accessories often count the options of Cosplay shoes, ties, and a great collection of belts for boys.

So what are you waiting for? Pick your favorite Cosplay accessory right now!
In what character do you want to dress up?

Some people like being DVA, Chun Li, Nezuko, or part of Jujutsu Kaisen's world. We've got you covered, whether you like to dress up or want to show off your favorite character.

Our character-accurate costume is made of 100% polyester, and for most costume, you can choose between XS to XXL: There will always be a size for you. We're all about cosplay, so we also sell accessories that can make your role-play even better.

We also have costumes that do more than look good. With our Natsu Scarf, you can show off your sense of style. It is a Plaid scarf made of Skin-friendly material that is perfect be used as Natsu cosplay match. With different ways to wear, it could also be one of the warmest cosplay scarf you could ever wear.

If you want more detail in your holiday or event clothes, you might want to look at our KAKEGURUI YUMEKO JABAMI costume, which comes with many extras. It includes everything you need to finish the outfit. Thus, it comes with a jacket, shirt, tie, stockings, skirt, and even a necklace to get you started. On top of that, you can choose makeup and wigs to add to your outfit.

We can also help if Pokemon is your favorite thing. We have a Ash jacket, hat, and gloves set that both men and women can wear.
Buy professional and real cosplay costumes under one roof

Welcome, DAZCOS! We want to give you a warm welcome and show you some of the high-quality cosplay products, outfits, realistic cosplay clothing, and detailed cosplay items we have to offer, such as wigs, costumes, accessories, and anime figurines.

Whether you're an experienced cosplayer, a beginner, or just a fan of anime and manga, you can be sure that our store has characters and costumes to help you make your cosplaying dreams come true.
Bring your ideas to life with DAZCOS.com. Become the characters you want to cosplay with our easy-to-find shop and service. Just take advantage of the once-in-a-lifetime chance that DAZCOS.com gives you by ensuring that the costumes are affordable, have low prices, and are of high quality.
What sets our products apart from those of other companies?

Every week, new things are added. Online, there are often new versions of hot cosplay outfits. We do everything we can to ensure you get high-quality cosplay outfits at a price you can afford. We also sell wigs for cosplay so that you can look like the characters again.
You look old, classy, and mysterious when you wear a Gothic or Medieval costume. The full-bodysuit costumes are pretty and show off your shape, but the onesie pajamas keep you warm on cold days. You can stand out from the crowd wearing a Lolita costume because it makes you look good.
Do we have both adult's and kids' costumes?

There are costumes for both adults and kids. Most of our costumes come in sizes from "S" to "XL." So that costumes and party supplies are easy to get, our crew works all year long.
In recent years, we've tried to make more plus-size costumes, and we'll keep doing that to give our customers more choices.
Huge collection of versatile wig options near you

No doubt that a cosplay costume is incomplete until and unless you don't style it up with unique-looking wig creativity.
You don't need to rush around here and there searching for wigs because we have many options near you.
Drive into our wigs category and check out the options of yellow and gold wigs, silver wigs, red wigs, ping wigs, brown wigs, pink wigs, green wigs, black wigs, orange wigs, purple wigs, and different other wig options.
Contact us with smart options of live chat, email & phone

A full online purchase includes both well-made items and great customer service. If you have questions about our products, email us or look at our website's Frequently Asked Questions page. If you need more help, please contact us by phone, email, or live chat.
You can find us on Facebook and Instagram in the meantime. If you follow us on Facebook and Instagram, you can check your order immediately and find out more about cosplay news, ideas, and tips.
Friendly customer service and a safe way to order

You no longer have to rush from store to store to put together a hard cosplay. Here at DAZCOS, you can find everything you need with our ongoing sales, friendly customer service, and fast, secure ordering, processing, and shipping.
Lastly, here on this platform, we always look for ways to improve our business and meet our customer's needs and wants. Your shopping experience will always be our top priority.
Shop by Collections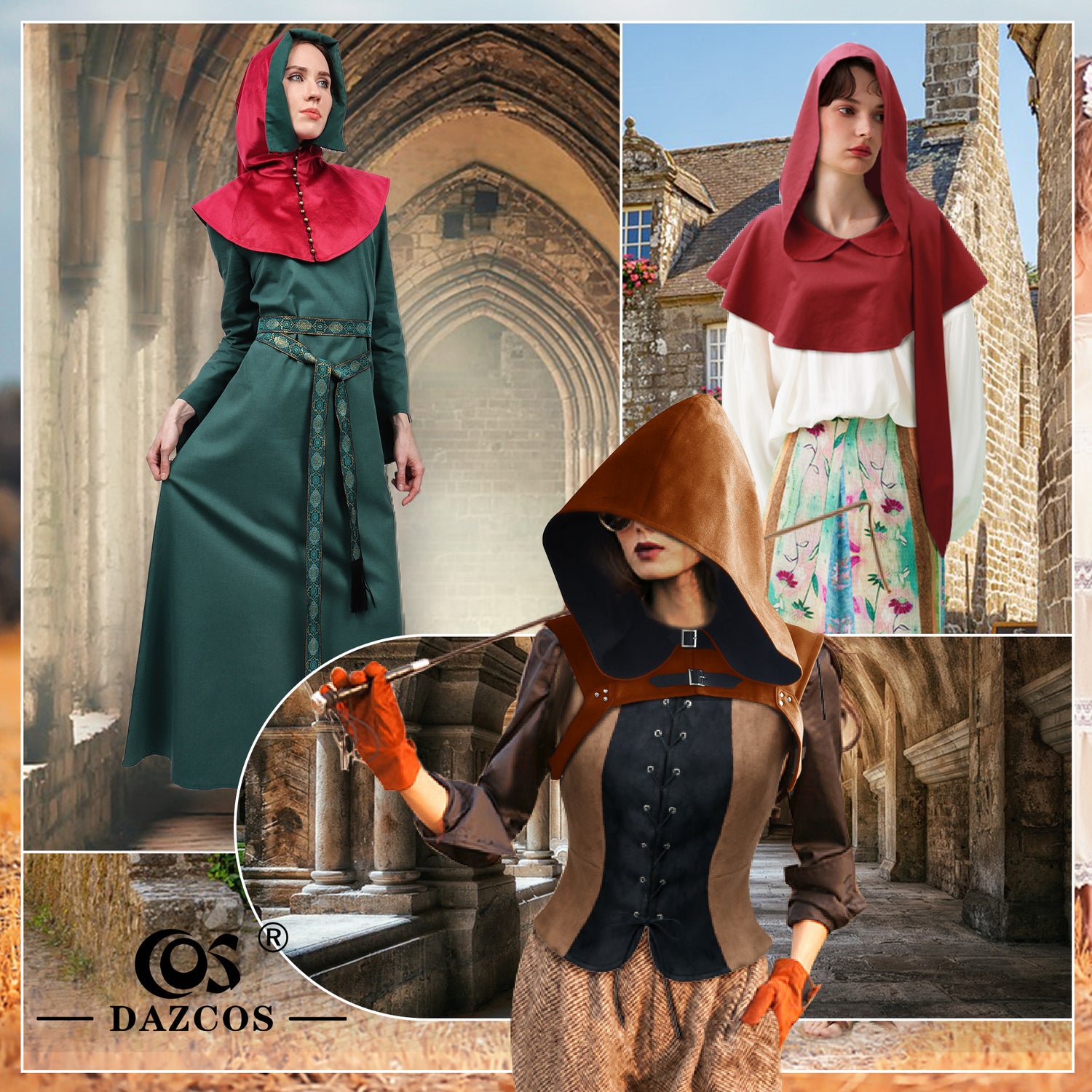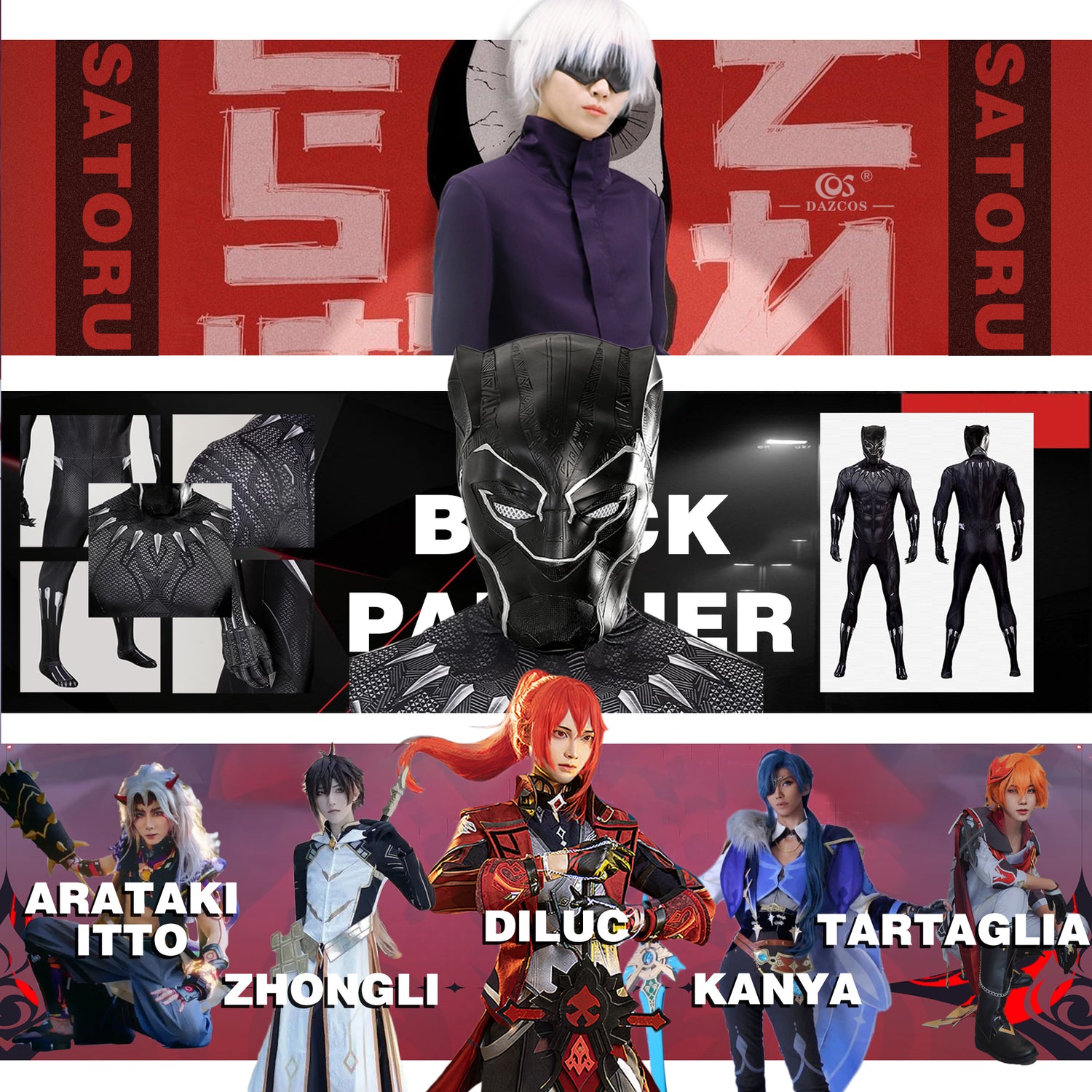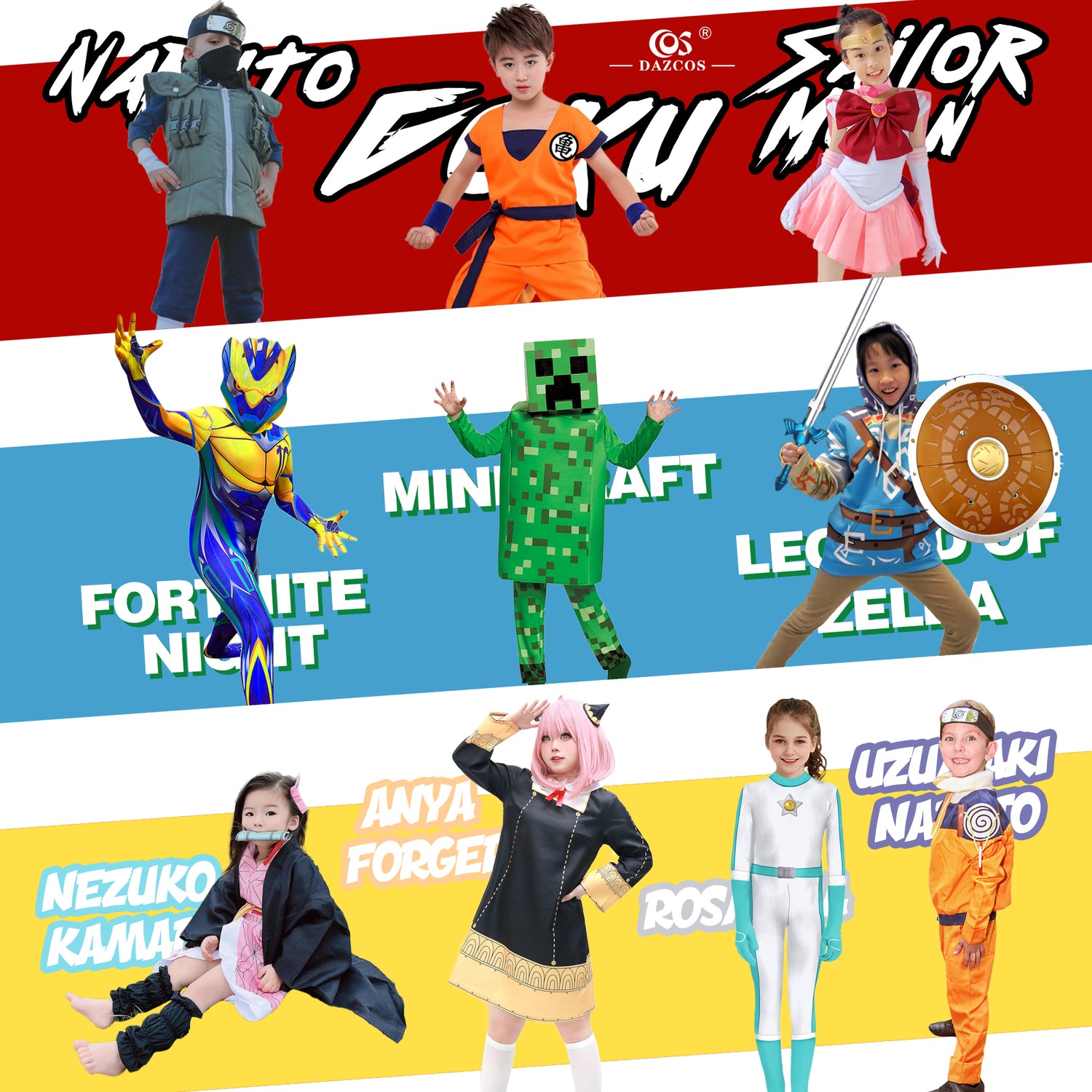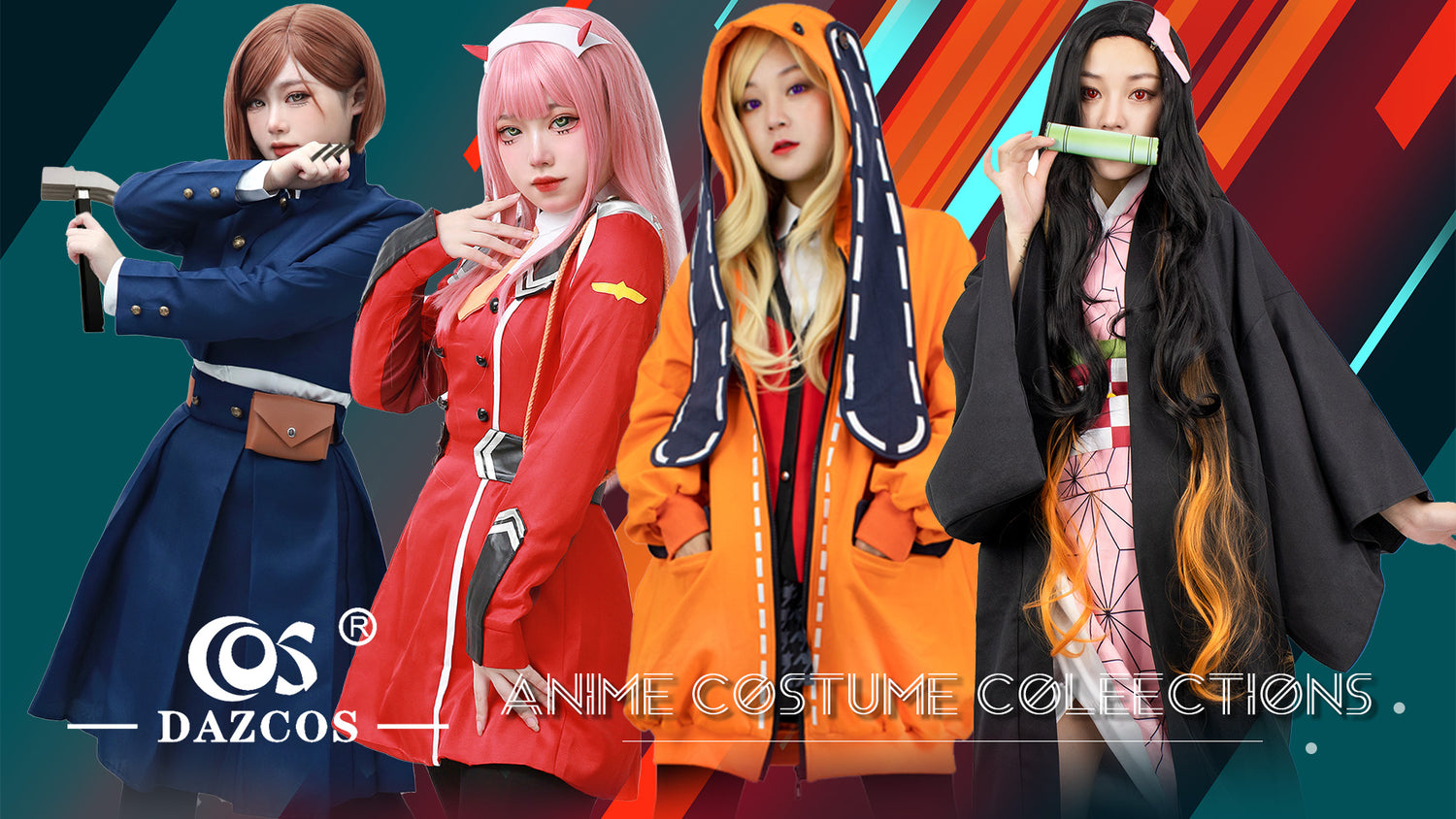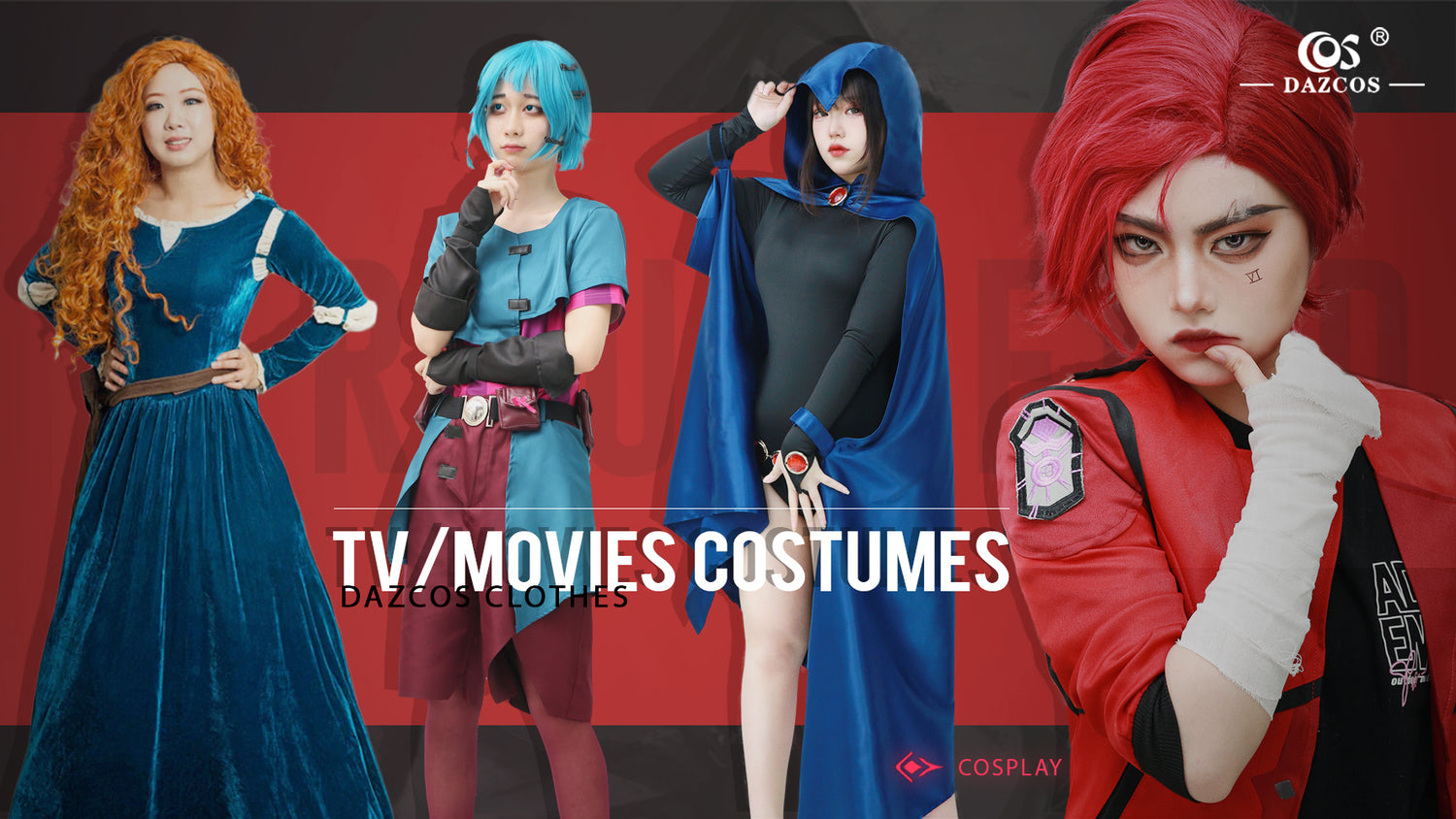 Testimonials





I have to say I was worried to order this through Amazon, but they did not disappoint! This costume was perfect! SO true to the character! I wish I would have taken pictures in it so I could share, but trust me, this costume has it all!

Jessica
I'm 5'4" 160 lbs male and the bodysuit fit perfectly! It stretches to fit the body and got complimented as a pretty girl which is a huge win! It can be a bit see-through which a leotard or nude bodysuit can compensate for. Speedy delivery through Amazon Prime and it was a huge hit at a costume party!

Josie Reyes
It fits great! Since I bought a small the shirt has a little room to move around. The pants fit great, nice and comfortable. Overall it looks and feels amazing!!

Rockin Jamie
I'm always a bit iffy about buying cosplay online and usually opt for handmaking it, but since I was short on time I ordered this just before Halloween time. I just ordered one size up, and it fit me very comfortable and came together nicely! My students also happily complimented the quality, so 5 star review from everyone!

Nylah Tatum
This costume fits perfect and is super comfy! The black part on the top is stretchy and can stretch farther for more coverage for your chest. And all accescories were in the package. The headpeice/crown isn't floppy or deformed like some of the other cosplays I've seen for yae and overall it's great.

Niki